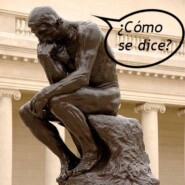 So you learned a little Spanish in school. How much do you remember? How much of it is truly useful?
Our Spanish 1 course is designed to help you learn the most fundamental concepts of Spanish and hundreds of the most useful Spanish words.
Do you know enough Spanish to skip our Spanish 1 course?
Take this quick 20 question quiz to find out.
How did you do? We would love to hear what you think in the comments.
Your Score:
Your Ranking: