¡Bienvenido! If you want to have fun and learn Spanish you're in the right place.
All Spanish courses also come with a free copy of The Spanish Rulebook. This comprehensive companion e-book answers the tough questions in detail to satisfy even the most demanding grammar lovers. It also includes over 1,000 authentic, embedded audio examples of Spanish used in context. To learn more about the Spanish Rulebook and download a free copy, click here.
Click here to view a demo course
Spanish 1 ($59)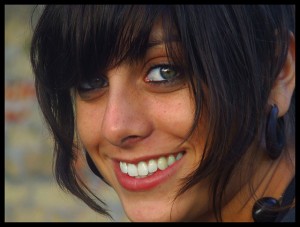 If you have never taken a Spanish course before, this one is for you. This course is also for those who need to refresh their memory or just get a more solid understanding of basic Spanish. Enrollment term for this course is 6 months.
In this course, you will learn:
How to read and pronounce any Spanish word.
How and when to be polite.
Hundreds of the most used words in Spanish.
How to greet others and introduce yourself.
How to express basic needs and opinions.
How to ask questions.
Fun and interesting information about the culture, history, music, and art of several Spanish-speaking countries.
How to find and enjoy Spanish "in the wild" (music, books, news, sports, websites, radio, travel, cuisine, etc).
How to reduce your English accent.
How to demonstrate and compare things.
Many common expressions and sayings.
Loads of useful grammar (including: definite and indefinite articles, nouns and gender, regular and irregular verbs, adjectives, and object pronouns).
And much more!